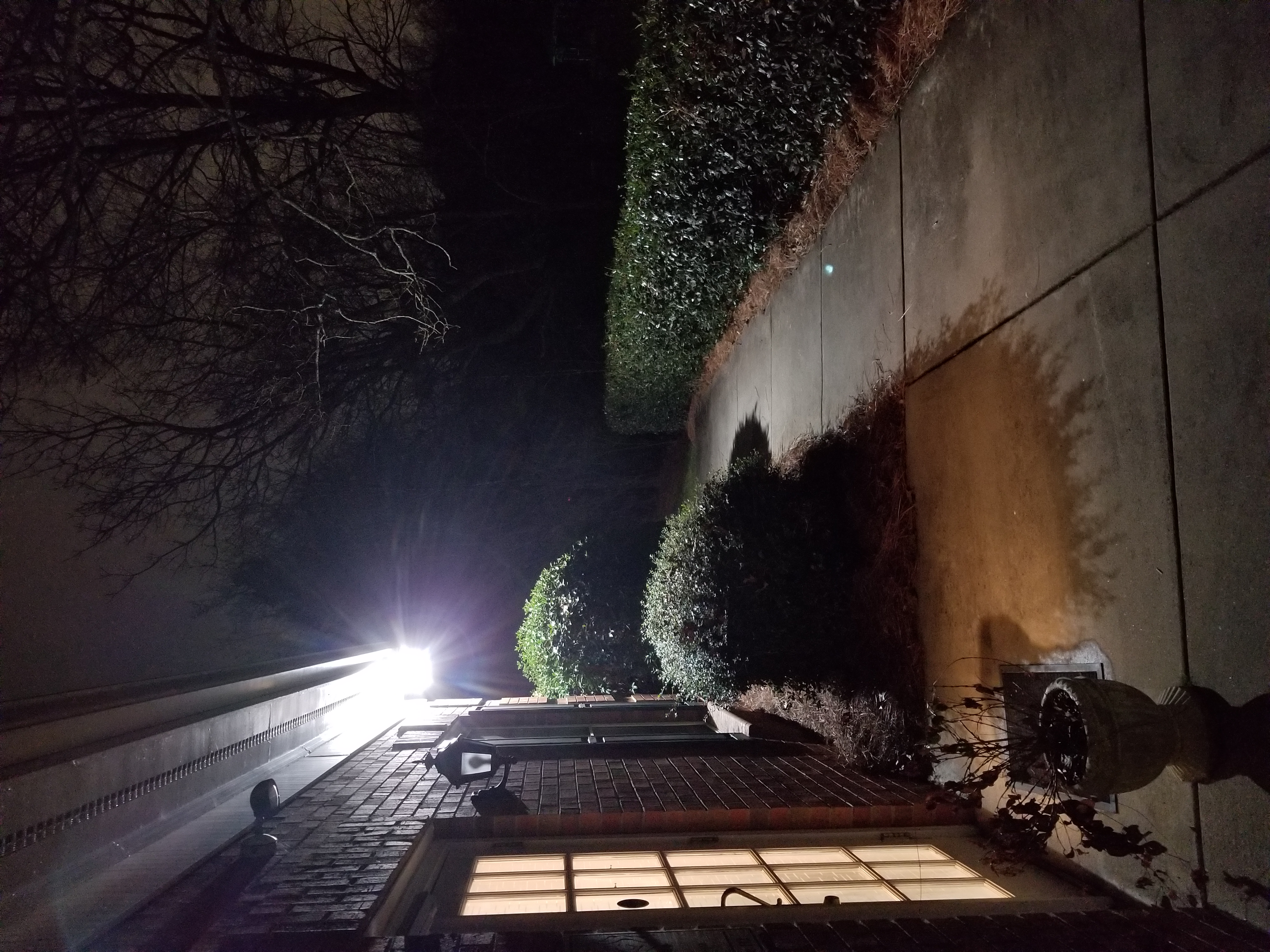 Last week at the personal training studio in Ballantyne (Charlotte NC) I had a motion detected flood light installed as clients walk from the parking lot to the front door. We have never had security problems here but nonetheless for the early morning customers and late nighters it was pretty dark coming around that corner to get to my front door.
New flood light is LED and super bright! It illuminates the parking lot and all the way up to when you walk inside. It appears to stay on for 3-5 minutes.
People have been asking for this now for a pretty long time and now you have it.