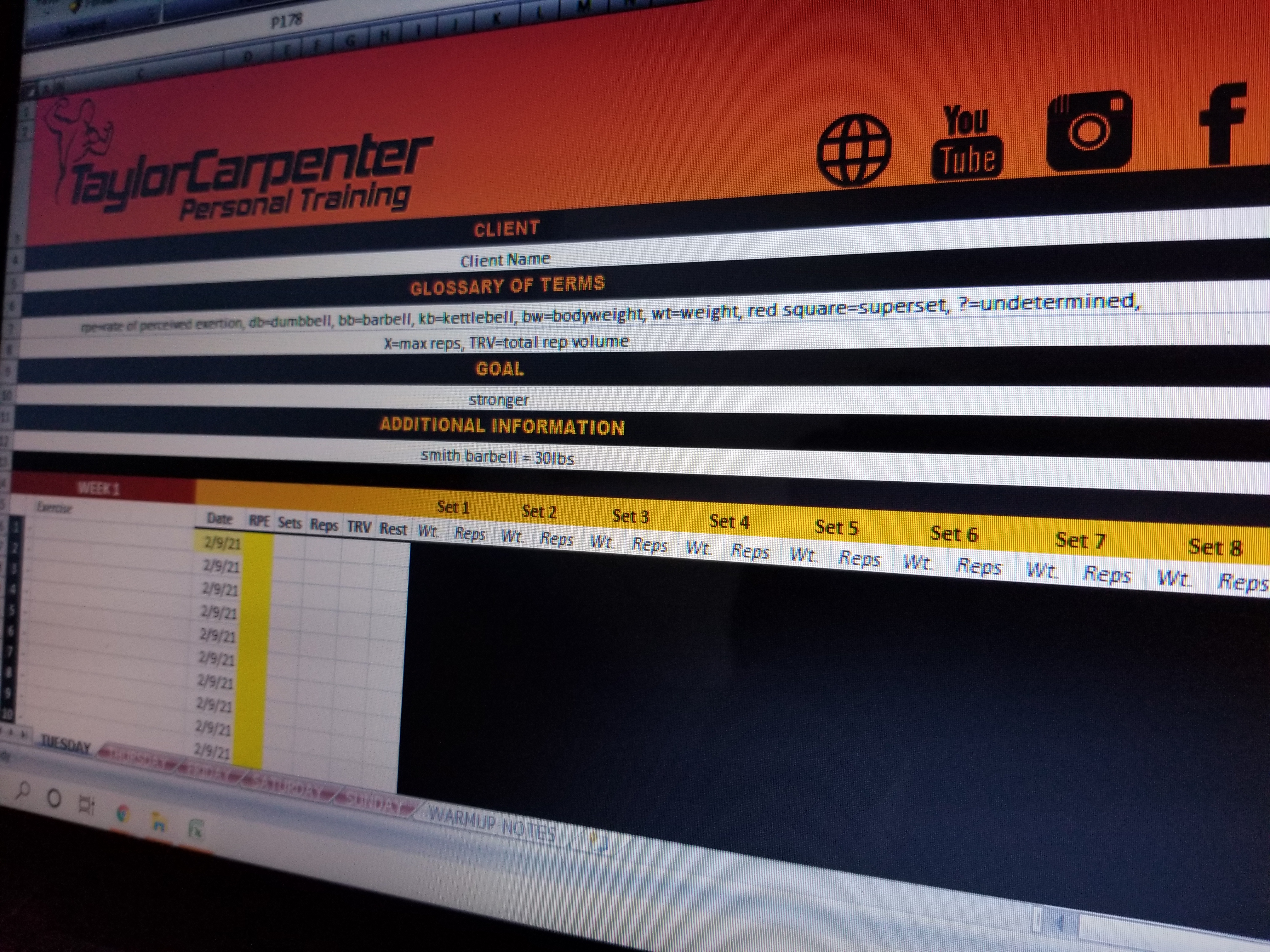 I have made a quick update to the training spreadsheets for online clients. One update being simply cosmetic, making it match my logo in a more uniform manner.
Secondly, I coded the dates inside to make my ability to update more efficient. I've added 4 weeks to the starting empty template for a total of 12 weeks. This makes things easier for me but ultimately should allow me to work with more people as I make this process quicker on my end.
Lastly, I rearranged some of the cells to provide more room for clients to type in their notes when necessary as it relates to each individual workout.
Online training is a great option if you already know your way around a gym but want me to handle your programming and progressions, take the guess work out. I'm regularly trying to make this a better and easy reference service, straight to the point.