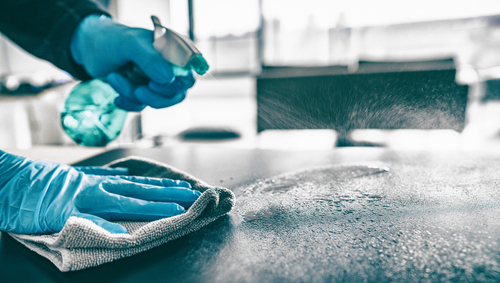 4/22/21 Update: As of 4/1/21 Taylor Carpenter has received the 2nd dose of the vaccine, fully vaccinated. We are approaching almost a year of reopening the gym and so far there has been no spread among clients of COVID and I have personally not come down with COVID at any point. It has been very smooth since June 2020 and I'm still following all the same protocols listed below and will continue to do so for the foreseeable future.
Taylor Carpenter Personal Training is open as of June 8th 2020. Speaking for the Governor and Attorney General of North Carolina, the Special Deputy Attorney General wrote a letter on June 5th 2020 to Mr. Chuck Kitchen (the attorney representing NC gyms Smith v. Cooper) stating that fitness facilities may open their indoor areas to serve any people prescribed or directed to use those facilities by a medical professional or health care professional as long as the indoor Mass Gathering limit is not exceeded.
For purposes of this exception, "medical professionals" and "health care professionals" shall include licensed physicians, licensed physician's assistants or nurse practitioners, licensed nurses, licensed chiropractors, licensed dieticians, licensed respiratory care therapists, licensed psychologists, licensed clinical mental health counselors, licensed occupational therapists, licensed physical therapists, licensed recreational therapists, and licensed massage therapists.
Based on guidance from Mr. Kitchen, your right to privacy is recognized and respected by this facility. In accordance with the Americans with Disabilities Act, you will not be required to disclose any medical information or disability.
I am writing this on July 16th 2020, and I've now been open for over a month with no issues. We are back to normal and inviting new customers. For the past 5+ years I've been the sole personal trainer and have only worked with one client at a time. In the age of COVID-19, this creates an extremely low risk environment when compared to more populated exercise options. I have a 1250 square foot studio and there are only two people max inside, myself and one client.
My facility has always been extremely clean, and my Google reviews back that claim up. I have taken additional measures to go above and beyond since reopening to limit exposure for all.
Appointments have been adjusted to allow a 5 minute gap between clients. This allows for additional cleaning and ensures a staggering arrival of all clients. Your trainer will be the only individual you encounter.

The front door handle is sanitized between each customer.

The sink, bathroom door, light switch, etc are sanitized between each customer.

Well over 6 feet of distance is maintained throughout each class. Programming has always been designed safely so "failure" on any given exercise should not occur which minimizes the need for close proximity spotting.

Clients are required to wash hands before & after each session. The trainer does the same.

The sign in sheet has been converted from a paper process to digital in Google Drive.

The trainer handles sanitizing all equipment before, during, and after usage. This ensures only one set of hands are touching the cleaning supplies and customers only need to touch equipment in use.

The front door is locked during all training sessions. This ensures no walk in traffic and maintains a max of two people in the gym at all times.

Two windows open during business hours to allow improved air circulation.

Fan mode occasionally turned on during business hours to also improve air circulation.

Closed shower

Kitchen use and bottled water no longer available. Bring your own water.

Towel service unavailable. Bring your own towel.

No guests allowed in lobby, no kids. All clients must come alone.

Discouraged (not banned) phone usage during training sessions to minimize germ exposure. Hand sanitizer is available in the lobby by front door.

Masks are not required since there will only be 2 people in 1250 square foot of space.
Fill out the new client application to get started