Some more of my clients at Taylor Carpenter Personal Training LLC have recently provided testimonials about my personal training services.  You can always check out these reviews on my website in the Testimonials section as well as on the various social media websites I have.
"Working out was an issue for me, I would rather play sports than workout but after consistent 'encouragement' from my wife and the results I saw in her, I decided to give Taylor a shot. I have had multiple trainers throughout but was always disappointed b/c they didn't provide the best set of exercise and didn't 'push' me to my limits. The first day/session with him and I knew he would help me get back in shape. His gym might be small but its perfect for the 1-on-1 training and he has all the equipment you could think of. With his abilities he can use one machine and do a whole day training with different exercises, just with one machine!!! He is the right person for the job…please give him a try…" – Jigar P.
"This is my first time going to a personal trainer. Taylor listens to you and helps you develop a plan to achieve your goals. His equipment is A-1, his gym is very clean and organized and his 1 on 1 with you is very good. He is easy to get to in South Charlotte and you will see results if you do the work. He's young and he likes technology like My Fitness Pal which also really helps. In talking to him he also works with all people in all shapes and sizes and ages for whatever your goals are.
If you're looking for a trainer or to switch to a really good certified trainer in Charlotte, NC, look no further than Taylor Carpenter. Enjoy your results." – Jim S.
"First and foremost, Taylor is professional and courteous. During our initial consultation, he took time to answer all of my questions and listen to my fitness goals. He provided useful, honest feedback as to how he believed I could meet those goals. Taylor provides an overall training experience – a comprehensive and varied workout plan (never boring), attention to and instruction on form, resources on how to track meals and calories, and email blasts containing workout how-to instructions, trends in fitness, and resources on diet and supplements. Taylor's coaching style suits me. He is deliberate and firm yet gentle and kind. He does not yell or trash talk but encourages me to push myself beyond my mental limitations. After five weeks of training with Taylor, I am amazed at how much stronger I've become and how many sets I can get through without fail.
Today, I did my first set of 95 pound deadlifts! Woohoo!!! Taylor's gym is impeccably neat and clean and houses state of the art equipment." – Catina S.
Please visit my Google + page to read some more or leave a review yourself.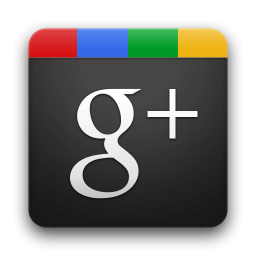 Share